Special Guest: Brittany Rabb, Analyst at the DC Office of the State Superintendent of Education will join us to discuss equity approaches to mixed methods in education.
Will this event be recorded? I'd be interested in watching, but am not able to make this time.
It sure will be! We're recording it right now and we'll post the recording on this thread as soon as it is processed.

Special Guest: Dr. Shuxuan Zhou, a Senior Researcher in the Seattle Office of Civil Rights in Washington State will join us to share her work on ethnicity, gender, and data equity.
Some amazing resources shared by Dr. Zhou in her talk today:
References
Cifor, M., Garcia, P., Cowan, T.L., Rault, J., Sutherland, T., Chan, A., Rode, J., Hoffmann, A.L., Salehi, N., Nakamura, L. (2019). Feminist Data Manifest-No.
https://www.manifestno.com/
The People's Institute for Survival and Beyond. Anti-Racist Principles.
https://pisab.org/our-principles/
Racial Equity Toolkit (RET): https://www.seattle.gov/documents/Departments/RSJI/Resources/Racial-Equity-Toolkit-Fillable-RSJI-August-2012.pdf
RET Step-by-Step Instructions:
https://www.seattle.gov/documents/Departments/RSJI/Racial%20Equity%20Toolkit%20COVID19.pdf
City of Seattle Racial Equity Actions
https://www.seattle.gov/rsji/city-racial-equity-actions#/1
City of Seattle Racial Equity Research
Rohan Alexander and Monica Alexander join us for Talking Data Equity!
Questions, comments and the recording of the session will be posted here!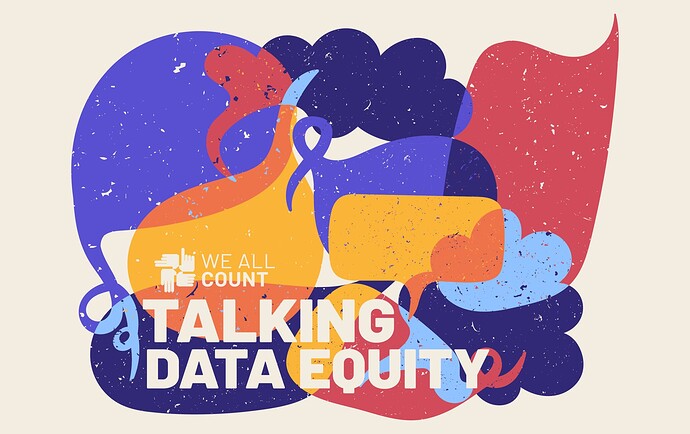 Resources for visualizing uncertainty in data a little more dynamically: Shiny - Gallery
From Manuela Marolla: "Tableau and Power Bi are excellent tools to create this type of interactive dashboards. On public.tableau.com, Discover section, you can find great examples."
From Zelle Allyson Crawford:
"A relatively rare example of BIPOC community-led action on this issue: https://www.rootsbirthcenter.com/ What I'm concerned about is the timeline for knowledge to action in the US re maternal/nn mortality given current and long-standing data issues. Despite the gaps, how much "good data" do we need in order to act & move resources toward better health outcomes? Systems barriers to public health are often functioning as ultimately intended."
Naomi is the Deputy Director and LGBTQ Program Director at Movement Advancement Project (MAP) and she joined us to talk progress and policy-making with LGBTQI data in the USA.
Special Guest: Aliya Bean, specialist at Manatt Health Strategies, will join us to share her work on to reproductive health and health care policy and data equity.
When will a recording of this be made available? Thank you so much!!
Thanks for the reminder, I'm not sure how we missed it but I'll get it up here asap!

And here is the video of Talking Data Equity with Aliya!
Special Guest: Sara Jaye Sandford, Epidemiologist at Public Health – Seattle & King County, will join us to share her work on data biographies and data equity.
And here is the video from our Talking Data Equity with Sara Jaye!
Join Heather Krause for an "Ask Me Anything" about all things data equity!